In this article you will read about top 10 freedom fighters of India. Get name list, with short information and biography of these great patriots of India.
Who are Freedom Fighters?
Freedom fighters are people who sacrifice their lives selflessly for the freedom of his own nation. India has its fair share of freedom fighters where people look up to them in terms of love for one's country and patriotism. These people are told the epitome of the patriotic stage.
Freedom fighters have made sacrifices one cannot imagine of doing for their loved ones. The number of hardships, pain, and the opposition they have endured cannot be put into words. The generation after them will always be indebted to them for their hard work and selfless sacrifices. 
Importance of Freedom Fighters in India
One cannot emphasise the importance of freedom fighters in India satisfactorily. As they are the ones because of whom we celebrate Independence Day in India.
So, no matter how small a role they have played, they are very much significant today as they were in those times. Further, they revolted against the coloniser and stood up for the country and its people in it.
Also, many freedom fighters went to war to safeguard the freedom of their people. It didn't matter that they had no training; rather, they did it intending to make their country free. Most of freedom fighters sacrificed their lives in the war of independence. 
Crucially, they motivated and inspired more to fight injustice. They served as the pillars behind the freedom movement, who made many aware of their power and rights. This is all because of the freedom fighters that we prosper in a country freeing from any colonisers. 
Top 10 Freedom Fighters of India : Name List with Short Biography
India has seen a lot of freedom fighters who fight for their country. While I respect every one of them equally, I have a few personal favourites who inspired me to work for India. 
1. Mahatma Gandhi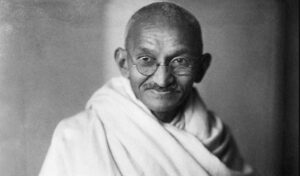 Mohan Das Karamchand Gandhi (Mahatma Gandhi) (2 Oct 1869 to 30 Jan 1948) was the freedom fighter of the Indian Independence movement while British rule in India. He led India to independence and inspired various movements for freedom and civil rights worldwide.
Gandi Ji was a great leader who fought for freedom of our country. He followed the path of non-violence to fight with British government.
The honorific Gandhi Ji applied to him in 1914 in South Africa. Now, it is used across the world. Mohandas Karamchand Gandhi is also called Bapu in India. He was born & raised in a Hindu merchant caste family in Gujarat and trained in law at the Inner Temple, London.
Today, Indians widely describe Mahatma as the "father of the nation." His birthday, 2nd October is commemorated as Gandhi Jayanti, a national holiday and worldwide as International Day of Nonviolence. 
2. Bal Gangadhar Tilak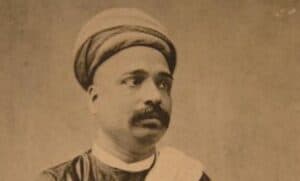 Freedom fighter Bal Gangadhar Tilak (23 July 1856 – 1 August 1920) was born as Keshav Gangadhar Tilak. He was one of the top freedom fighter who fought for India's independence. Apart from this he was a lawyer, social reformer, teacher, journalist, and an Indian nationalist.
He was the first leader of the Indian Independence Movement and the British colonial authorities called him "Father of the Indian unrest".
People conferred him with the honorary title of "Lokmanya," which means accepted by people as a leader. Lokmanya was one of the strongest and first advocates of "Swaraj" (self-rule) and an active radical in Indian consciousness. 
He is known for his quotation, "Swaraj is my birthright, and I shall have it." Bal, being a strong vocal advocate of Swaraj, did not see eye to eye with Gandhi on the means of achieving independence. He was against Mahatma's policy of total ahimsa and so advocated to use force wherever needed. 
3. Shaheed Bhagat Singh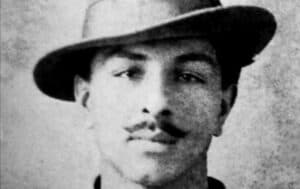 Bhagat Singh (27 September 1907 – 23 March 1931) was an Indian freedom fighter, and socialist considered being one of the most influential revolutionaries of the Indian Independence movement. People referred him as "Shaheed Bhagat Singh".
He was born into a Sikh family that had earlier been involved in revolutionary activities against the Britishers rule. Lala Lajpat Rai was killed by police and Bhagat Singh wanted revenge for this incidence. He became involved in the murder of British Police Officer John Saunders.
When the police tried to capture him, I was successful in avoiding arrest. Further, he made a plan to bomb the Central Legislative Assembly. His acts are remembered throughout the country, even today. (read complete biography here)
4. Jawaharlal Nehru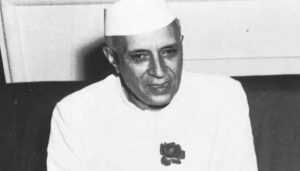 Pandit Jawaharlal Nehru (14 November 1889 – 27 May 1964) was the first Prime Minister of India and a central figure in Indian politics for the 20th century.
He emerged as a paramount leader of the Indian Independence movement under the tutelage of Gandhiji and ruled India from its establishment as an independent nation in 1947 until his death in office in 1964.
During his lifetime, people call this freedom fighter as "Pandit Nehru" or "Pandit ji", while many Indian kids knew him as "Chacha Nehru". (read complete biography here)
5. Dr. Bhimrao Ambedkar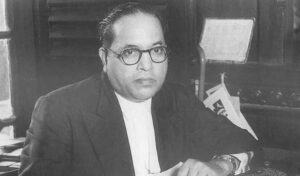 Dr. B.R Ambedkar (14 April 1891 – 6 December 1956) was popularly known as Babasaheb. He was an Indian social reformer, politician, economic and jurist who inspired the Modern Buddhist movement and campaigned against social discrimination against Untouchables known as Dalits, the laborers, and women.
He was the principal architect of the Constitution of India and Independent India's first law. Ambedkar was a lawyer, professor, and economist in his early career. 
In 1956, he got converted to Buddhism initiating mass conversions of Dalits. In 1990, he was conferred with India's highest civilian award, the "Bharat Ratna." His legacy includes depictions in popular culture and many more memorials. (read the complete biography here)
6. Lal Bahadur Shastri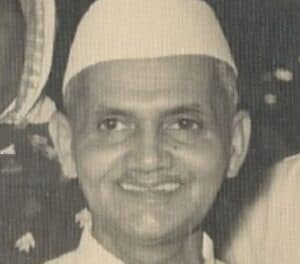 Shri Lal Bahadur Shastri was the second prime minister of Independent India who led an utterly simple life. He was born in Mughalsaria in UP. His contribution to the freedom movement was vigorous.
He actively took part in the noncooperation movement along with great leaders like Gandhiji for abolishing laws on salt and was arrested. After spending 9 years in prison, he again took part in the Satyagraha movement in 1940 and was imprisoned still for 6 years.
After India gained independence, he was the Home Minister under the rule of Govind Vallabh Pant, general secretary of a Railway Minister and Lok Sabha. Further, he took part in the Green Revolution Act to promote the food production of the nation. He died in Tashkent in 1966. (read the complete biography here)
7. Tantia Tope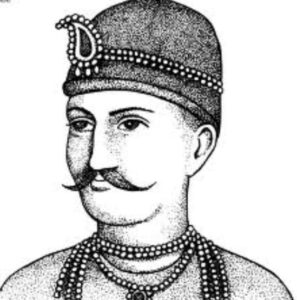 Tope (1814 – 18th April 1859) was a general in the Indian Rebellion of 1857. He is one of the notable freedom fighter, he was born as Ramachandra Panduranga to a Marathi Deshastha Brahmin family and took on the title Tope which means "commanding officer."
His first name Tantia means General. Tantia was a personal adherent of Nana sahib of Bithus and progressed with the Gwalior contingent after the British reoccupied Kanpur and forced General Windham to retreat from the city. 
Further, he came to the relief of Rani Lakshmi Bai of Jhansi and with her seized the city of Gwalior. But, he was defeated by General Napier's British Indian troops of Ranod and after another defeat at Sikar, he abandoned the campaign. He was then executed by British govt at Shivpuri on 18th April 1859. 
8. Nana Sahib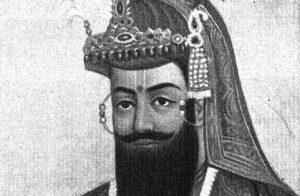 Dhondu Pant or Nana Saheb(19 May 1824 – 1859), was an Indian Peshwa of the Maratha empire, a freedom fighter, and aristocrat that led the rebellion in Kanpur when there was 1857 uprising.
Being the adopted son of the exiled Maratha Peshwa Baji Rao II, Nana believed that he was entitled to a pension from the East Indian Company, but the underlying contractual problems are very murky.
The company's avoidance to continue the pension after his father's death, and as high-handed policies, compelled him to revolt and seek independence from company rule in India.
He forced the Britishers in Cawnpore to surrender and then executed the survivors gaining control of Cawnpore for certain days. Later on, he disappeared after his forces were defeated by Britishers that recaptured Cawnpore. He went to Nepal Hills in 1859, where he is thought to have died. 
9. Kunwar Singh (Kuer Singh)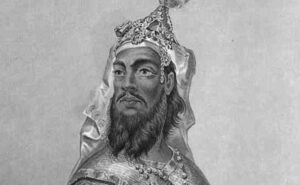 Babu Veer Kunwar Singh (November 1777– 26 April 1858), is also known as Babu Kunwar Singh and Kuer Singh. He was a great leader during the Indian Rebellion of 1857. He belonged to a Zamindar family of the Ujjainiya clan of the Parmar Rajput's of Jagdispur.
It is now part of the Bhojpur district, Bihar, India. At the age of 80, he led a chosen band of armed soldiers against the troops under the command of the British East India Company. He was the chief organizer to fight against the Britishers in Bihar. He is popularly known as Veer Kunwar Singh.
10. Rani Lakshmi Bai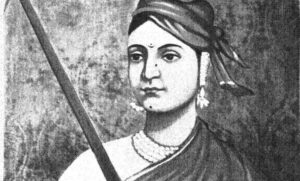 Lakshmibai, the Rani (19 November 1828 – 18 June 1858), was the queen of the princely state of Jhansi in North India currently present in Jhansi district in UP, India.
Lakshmi Bai got much status because of the Indian Rebellion of 1857 and became a symbol of resistance to the British Rule for Indian nationalists. She was counted as one of the prime factors of India's first war of independence.
She also went on inspiring thousands of women to join the freedom fight. On 23 March 1858 Lakshmi Bai defended her palace and the whole city of Jhansi when one Britisher, Sir Hugh Rose, threatened the entire city of Jhansi. (read the complete biography here)