In this article, you can find a brief explanation of the Advantages and Disadvantages of the Internet for Students. Also, we have demonstrated its amazing features and uses.
So, let's start the Advantages and Disadvantages of Internet
Introduction (Advantages and disadvantages of the Internet )
Modern life is easy, and the people of the world should thank the immense contribution of internet technology for communication and information sharing. Nevertheless, the Internet has made our lives easier and more comfortable.
We can use the Internet to communicate with people around the world, to trade on the Internet, to make new friends and to learn about different cultures, to search for information, to study. The Internet not only allows communication via email but also ensures the easy availability of information, images, and products, among other things.
The Internet continues to offer a new feature every day, which makes it very convenient and makes life easier for web users. However, there are also some unwanted aspects or disadvantages on the Internet. The advantages and disadvantages of the Internet are the followings –
Below we have explained the Advantages and Disadvantages of the Internet in points:
Advantages of Internet
1. Communication
First, the Internet can allow a person to communicate with people in any part of the world, via the Internet or email, without leaving their room. Email allowed people to communicate with less time. There are now professions that send a message to any part of the world via a simple email address, and the message can be sent within seconds. Every company uses email in business.
The email facility has allowed businesses to expand and communicate with their vendors and customers around the world in record time. Personal communication for email has also become easier. Chat rooms and videoconferencing are the latest additions to this technology and allow people to chat in real-time. Apart from that, there are a lot of messenger services.
With the help of such services, it is easy to form a kind of global friendship where you can share your ideas and explore other cultures. The Internet allows people to communicate and share in an organization efficiently.
2. Information and Education online
Secondly, information is the most significant advantage that the Internet has to offer. The Internet is a treasure trove of practical knowledge. Any kind of information on any subject under the sun is available on the Internet.
Search engines like Google and Yahoo are on your service through the Internet. From new ideas, market info, trade fairs & conference, government law and services, and technical support, vast info are available on the Internet about everything man knows, and this list has no end.
One can use the search engines, websites dedicated to various topics, and a large number of articles and papers avail Forums on many sites allow people to discuss and share their ideas and ideas with others in different parts of the world. Whether this information is the latest news in the world or information about your favorite celebrities, everything is available at your fingertips.
A huge amount of time is spent on the Internet on every subject. With an information repository, people can not only waste their time by visiting traditional ways such as libraries and doing comprehensive research but also increasing their knowledge bank.
With the Internet, students can find their time to learn new things for your school projects and even topics they are interested in. Use your time to do this and other things. Online education has grown at a breakneck pace since the Internet allows the development and uses of innovative tools for imparting education. University students and lecturers can communicate through the Internet.
Besides, some universities are also offerings far distances courses to make the study more inefficient and convenient. The Internet becomes a gateway for those who want to learn but cannot afford the living fees in foreign countries.
3. Entertainment
Third, entertainment is another big reason that many people prefer to surf the Internet. The Internet has been very successful in trapping the multifaceted entertainment industry. Downloading games or surfing on celebrity websites are some of the uses that people find. Celebrities are also using the Internet effectively for advertising campaigns.
Additionally, many games can be downloaded for free. The online gaming industry has tasted the dramatic and unprecedented presence of game lovers. The Internet has also revolutionized the entertainment industry.
Nowadays, people don't have to go to any movie hall to watch their favorite movie. Besides, you can download other essential software or your favorite music in just a few minutes. Most shareware programs allow you to share and download your favorite music and videos.
The Internet allows people of different cultures and backgrounds to connect. Internet gaming is a large business and enables avid gamers to compete with each other in the game, even if they are far away. Similarly, dating has also allowed people to find their potential soul mates.
4. Online Shopping
Through the Internet, shopping is gaining full support for the Internet. You have websites that sell a wide variety of products online and only select or bid on the desired outcome, and all financial transactions can be done on the Internet.
E-commerce is facilitated by the Internet, and all global trade deals can be done on the Internet. Money transfer is not a time to work, and you can quickly transfer money anywhere with the click of a button. Of course, these services come at some cost.
5. Make life easy
The Internet has made life very convenient. With many online services, you can now do all of your transactions online. You can book movie tickets from your home, transfer funds, pay utility bills, and pay taxes.
Some travel websites create travel plans tailored to your preferences and take care of internet tickets, hotel reservations, etc. so customers can compare product prices before making a purchase decision.
Recognizing that the Internet has a positive impact on students, he said the Internet helps students provide useful materials and resources for their studies. Now students take a lot of help from the Internet.
If students have a problem with their education or their daily life, they can find many solutions to that problem from the Internet. There they can find articles that help them from scholars and other professional people. They can take lectures from various academics on different topics.
6. Money making machine
One of the essential benefits of the Internet is that students can earn from the Internet through blogging. Students may be interested in obtaining via the Internet. It is an excellent source of income for them, and it also gives them a unique writing experience.
It is a must-do for students who are interested in media and want to be future writers. It will improve their professional skills, which will lead them to a great future. Students can also use the Internet for social connectivity, and many social media websites use social networking.
Popular social networking sites include Facebook, Twitter, Website, and others. Students can contact themselves with international students and discuss various issues to enhance their skills and knowledge. Students can find any information to improve their experience by using the Internet intelligently.
Disadvantages of Internet
However, for all its advantages and positives, the Internet itself has its dark and ugly side. Recent rumors about the ethnic riots in Kualalumpur, along with its unprecedented reputation as a device, information killers, and company, show how the Internet can be misused, especially by people with axes.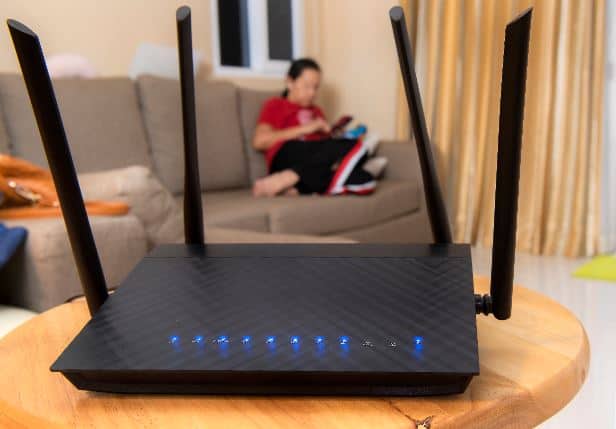 1. Spending more time online
Also, some students spend more time online. Students are more likely to neglect their studies. If the cinema's grip is so secure, even the elderly may ignore some of their essential work.
Students may lose focus on their studies as they spend too much time on the Internet. Many cannot devote their time to homework, but they may spend time watching movies or interacting with friends over the Internet.
2. Losing the ability to communicate
The Internet has made life easier for people in many ways, it also reflects a bizarre side to its existence through the many problems it throws at its users. There is a massive amount of free information on internet piracy and the possibility of misusing this information. Time and time again, you see people's affairs using someone else's data and research and turn it off on your own.
These days kids do lose the ability to communicate with others. They are used to communicating with others via the Internet, but they cannot cope with others. It is a strange sight that the Internet has lost its ability to communicate with people. It is because people are now relying on the Internet.
3. Causing anonymity
One more disadvantage of the Internet is that it allows anonymity for a large number of people who can access various websites, forums, and chat rooms. It has allowed unruly people to take advantage of innocent people many times and abuse their trust. We often hear the news that cheaters use the Internet for crimes.
Theatre Singles befriends women and deceives them using sweet words. In theatres like this one, lonely women look easy. These cheaters usually cheat these women for money in the bank. Some people try to make money from these women.
4. Kids avoiding outdoor activities
There are host games available on the Internet that led many children to avoid all outdoor activities. In the absence of physical activity, children are more susceptible to many diseases associated with lifestyles such as ERS deficiency and fail to develop interpersonal skills. Along with these factors, constantly sitting in front of a computer screen can severely damage our eyes and put pressure on our neck and shoulders.
Children are in their formative years, and these factors can cause them lifelong problems. Internet games make children more violent. There are a lot of internet games that contain content of violence, and this can negatively impact children.
How to use the Internet properly?
The above factors present new challenges for teachers and parents. There is a demand from various groups that there should be some kind of control to investigate this issue. However, we believe that instead of banning the Internet, we should educate children to use them for their benefit.
Parents should monitor about the time their kids spend on the Internet, and if possible, set a time limit for them to use the Internet. By having a computer in the living room instead of a child's bedroom, they can also confirm censorship to access the Internet.
It is also essential that you talk to them about 'birds and bees' because if you do not speak to them, they will return to their friends and give the Internet for answers that do not provide authentic information. Parents play an important role and care for their children even if they are affected by the Internet.
Although studies on the disorder are early, children who spend a lot of time on the Internet show strange behavior, which is marked by their desire to be on the Internet all the time, and the child can show off all the activities and indulge in the virtual world. As per different surveys conducted over the years, scientists have found that many young people with Internet addiction are tempted to easily find everything available on the Internet.
In the United States, it is estimated that about 10–15 million people are suffering from an Internet addiction disorder, and this is increasing by 25% every year. The Internet controls those who rely on the Internet for their life activities. Many of them get mad if they can't connect to the Internet. It becomes a kind of physical disease around us.
Conclusion
The Internet is focusing on adverse effects because we don't diminish the importance of the Internet in our lives. We wrote this article for an Internet audience, and you are reading it through the Internet, which explains the positive side of Internet use.
We must decide for ourselves whether or not to use technology for our well-being. Children should not be mature enough to understand this, but as parents, teachers, and caregivers, we need to make sure that our children behave appropriately. Finally, we need to guide children to use the Internet intelligently and get the right information from the Internet.
I hope you like this Article on the Advantages and Disadvantages of the Internet for Students.